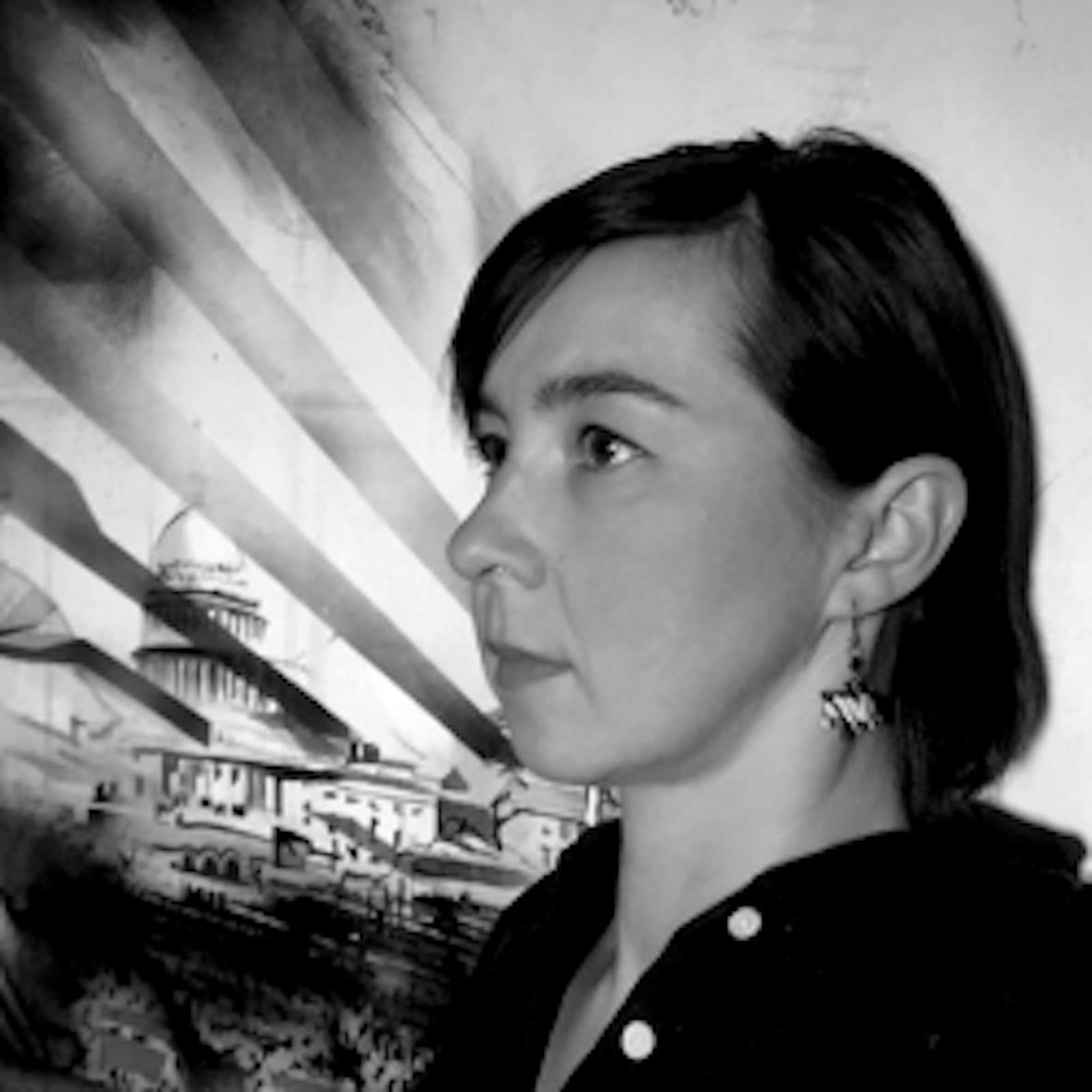 Yulia Pinkusevich is a visual artist and educator working primarily in drawing, painting, and installation. She creates projects and large-scale environments that deal with ecological and social systems. Her installations directly engage the body of the viewer and address surrounding architectural spaces. Her work explores the psychology of spaces and human relationships to their environments.
Formally, Yulia's work is engaged with the direct experience of the viewer through perspectival illusion and spatial perception that play with the cognitive understanding of space. By breaking logical perspectives, she creates illusions of impossible spaces, non-places or Utopias that shift the viewpoint to the panoptic.
Her background itself is rooted in change. Born and raised in the USSR, her understanding of rules, social status and human abilities were redefined when moving to the United States. Learning to adapt and observe things carefully and move fluidly throughout her surroundings. She questions and studies our ecology in flux, attempting to tether seen and unseen forces acting upon our current narratives.
Upon the collapse of the Soviet Union, her family fled the Eastern Bloc as refugees, immigrating to New York City. She holds a Masters of Fine Arts from Stanford University and Bachelors of Fine Arts from Rutgers University, Mason Gross School of the Arts. Yulia has exhibited nationally and internationally including site-specific projects executed in Paris, France and Buenos Aires, Argentina.
Yulia's art is in the public collection of the DeYoung Museum, Stanford University, Facebook HQ, Google HQ and the City of Albuquerque amongst others. She has been awarded residency grants from Gray Area Arts Foundation, Wildlands, Lucid Arts Foundation, Autodesk Pier 9, Recology (San Francisco Dump), Cite des Arts International (Paris), Headlands Center for the Arts amongst others. Yulia has lectured at Stanford University and is currently the Joan Danforth Associate Professor of Studio Art at Mills College at Northeastern University in Oakland California, she lives and creates works on unceded Ohlone territory.