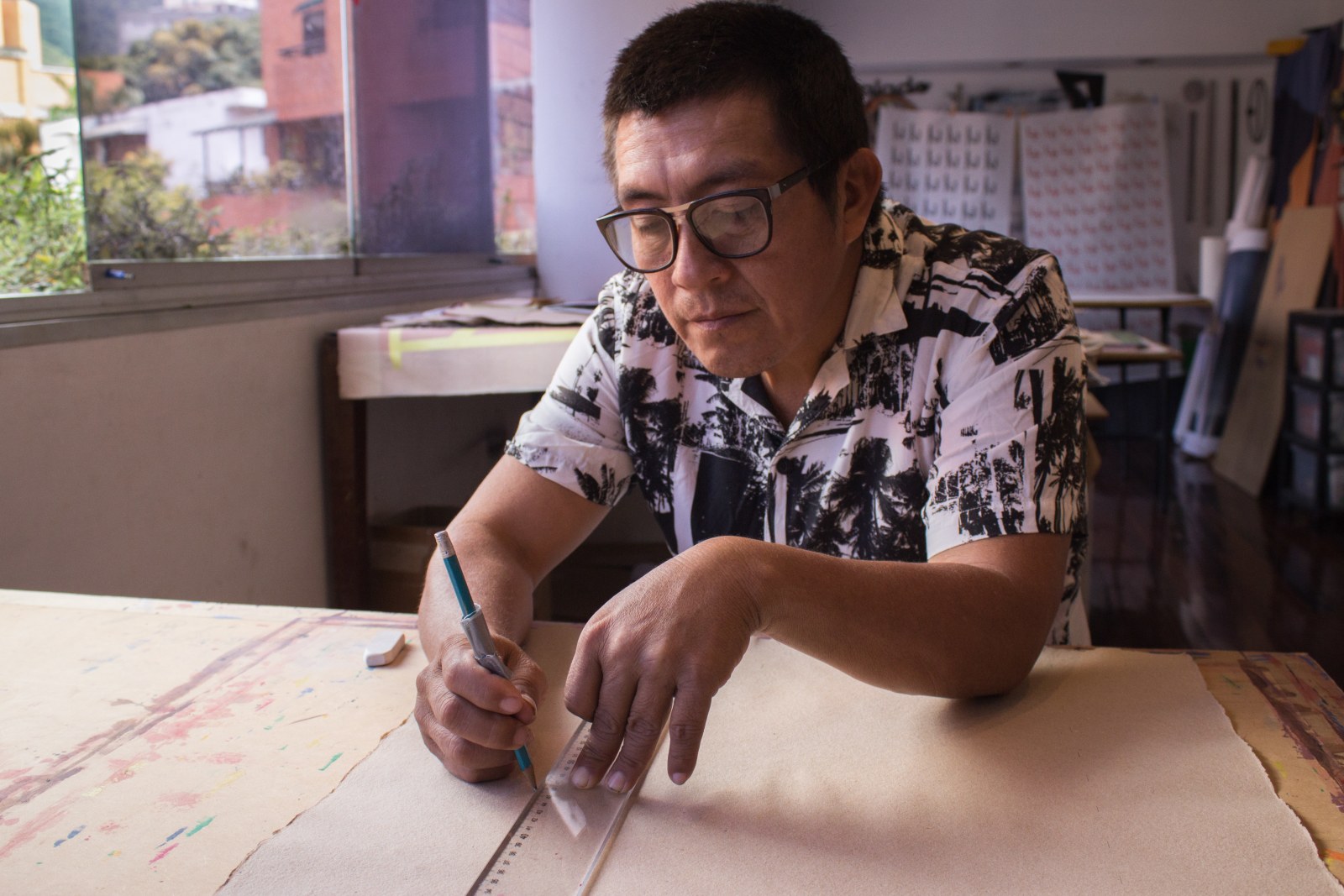 Sheroanawe Hakihiiwe is indigenous artist residing in Platanal, a Yanomami community in the Upper Orinoco near Mahekoto-Teri, who, since the 1990s, has been developing work aimed at recovering the oral memory of his people, of its cosmogony and ancestral traditions. Hakihiiwe uses the elaboration of craft paper, the edition of books elaborated together with his community, and more recently drawing as a tool to represent the most diverse aspects of Yanomami life.
In his drawings, Hakihiiwe develops a synthetic, concrete, and minimal language of the vast and intense relationship of its community with the landscape that surrounds it. These links permeate the realm of the personal and the collective, his work being a contemporary revision of the cosmogony and the Yanomami imaginary.
Hakihiiwe's art evokes the archive of a preserved memory and promotes, at the same time, an aesthetic response in which time and space are subjective aspects. His works are conceived as the expression of knowledge and as the foundation that unites the ancestral with the contemporary in a fragmented time in which past and present coexist, consciously and unconsciously, in a heterochronic impulse that inhabits two or more universes. Today—from the center of the debate on the contemporary in art—these representations claim their visibility in the broad and complex artistic circuit, no longer as a strategy of alterity, as a theme or content at the margin or the center of, but thought and accepted as an alternative canon to cultural hegemony.